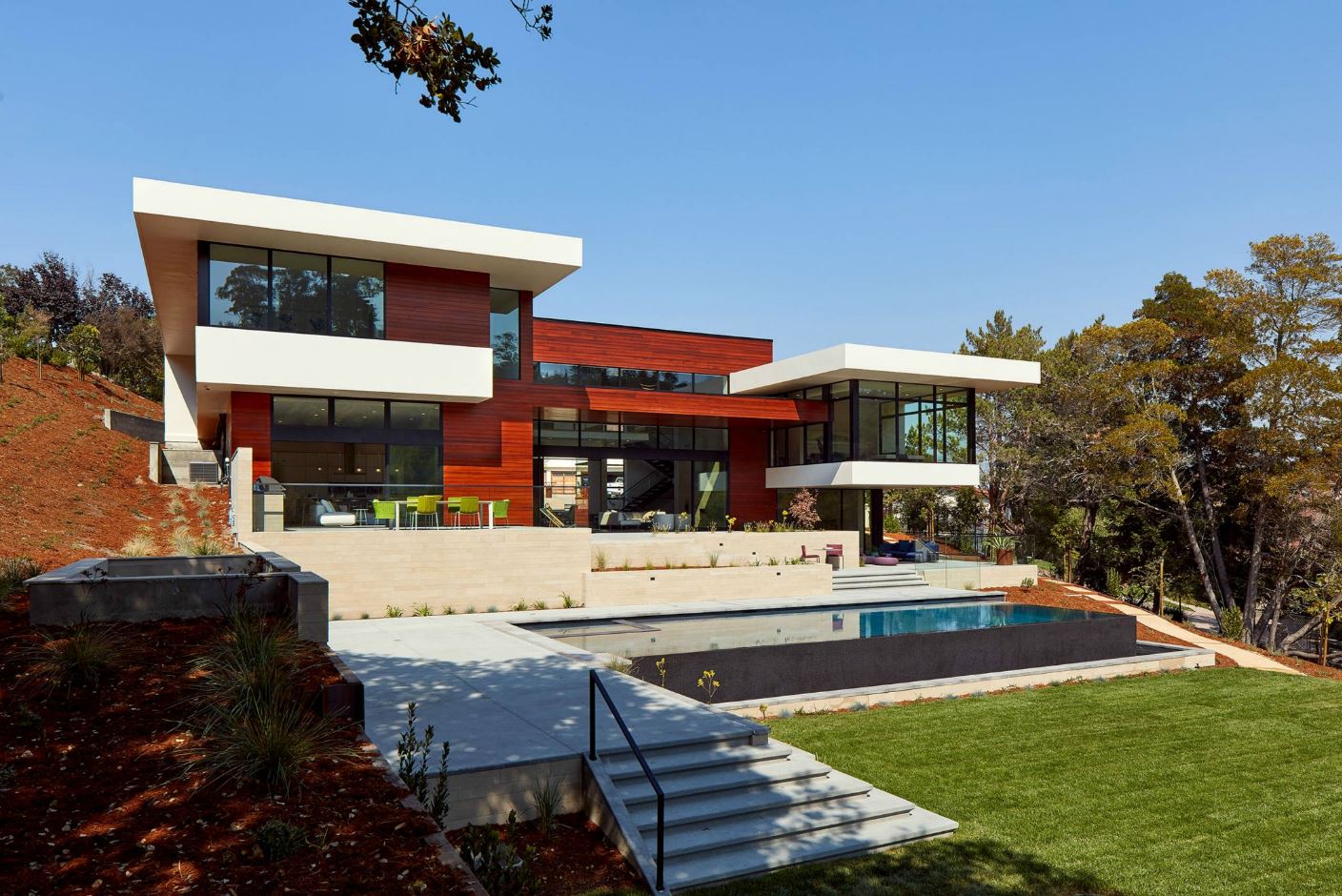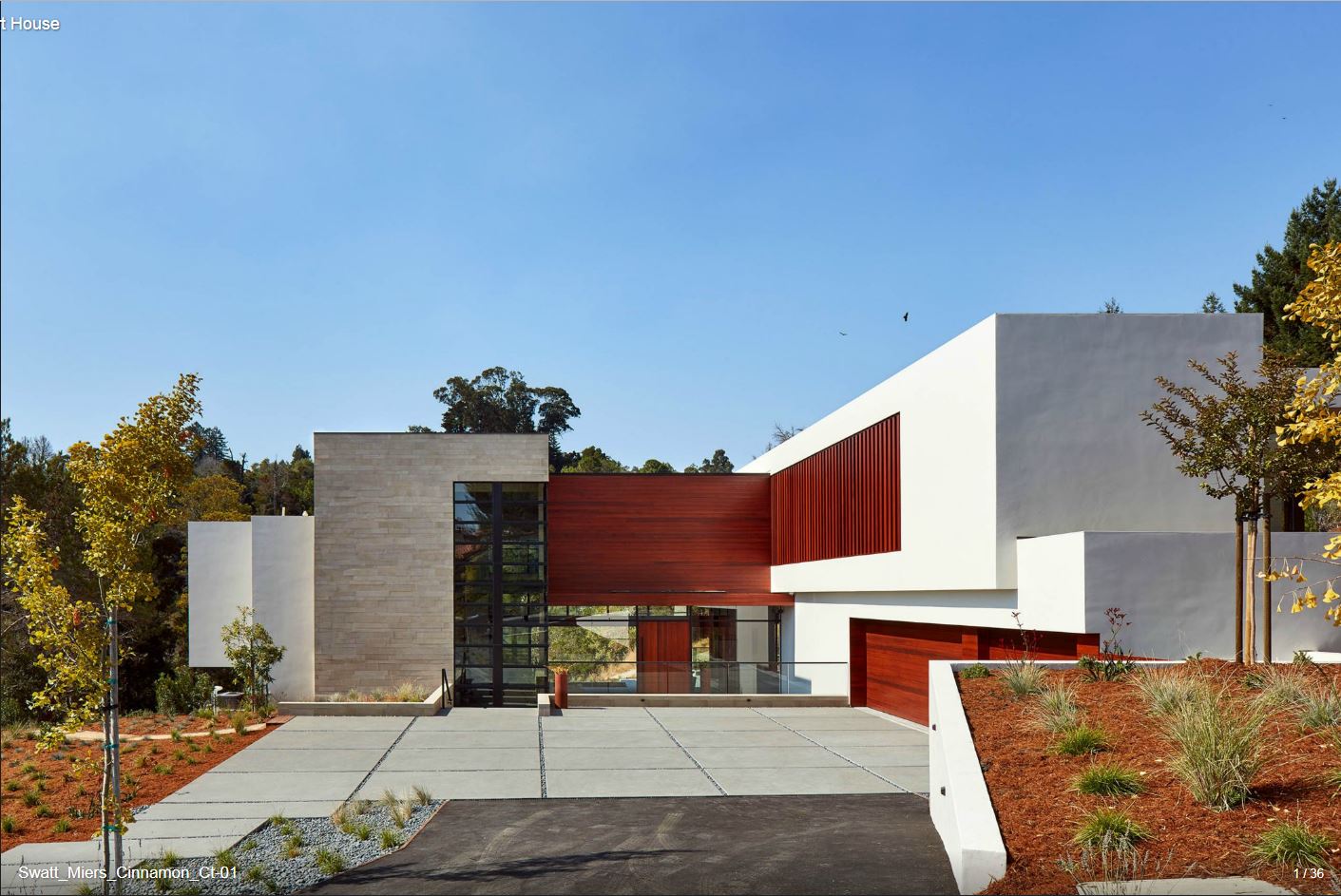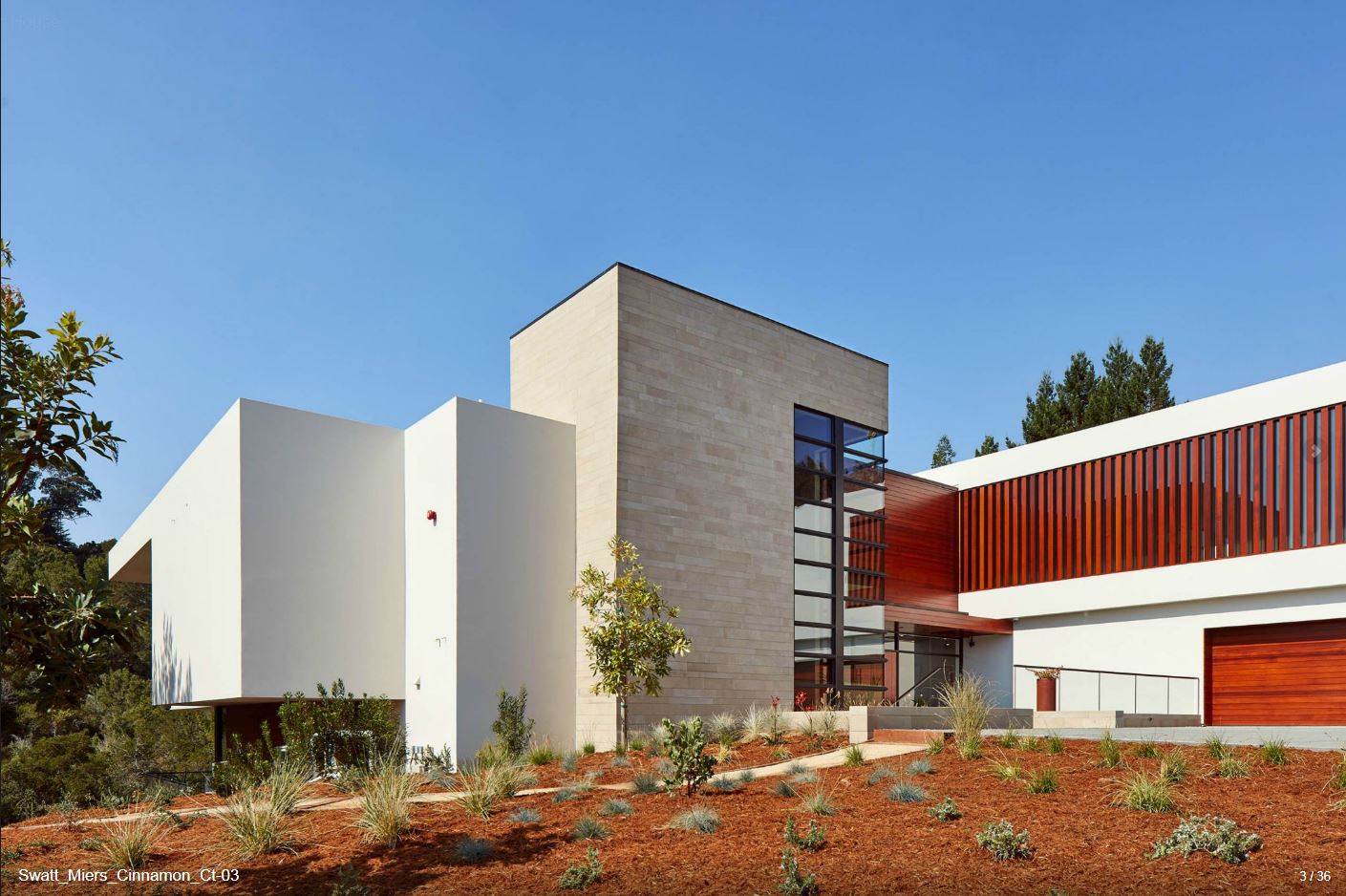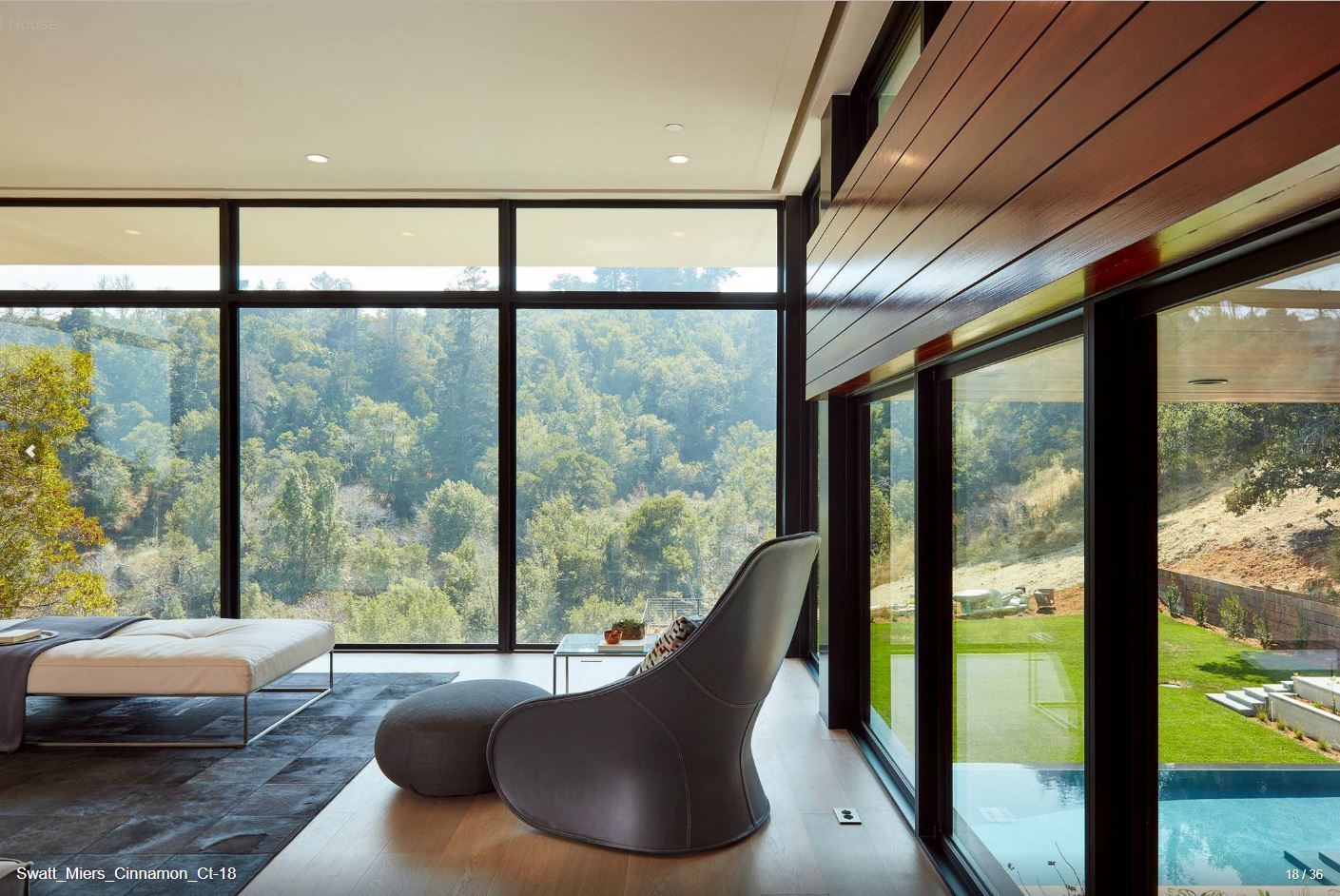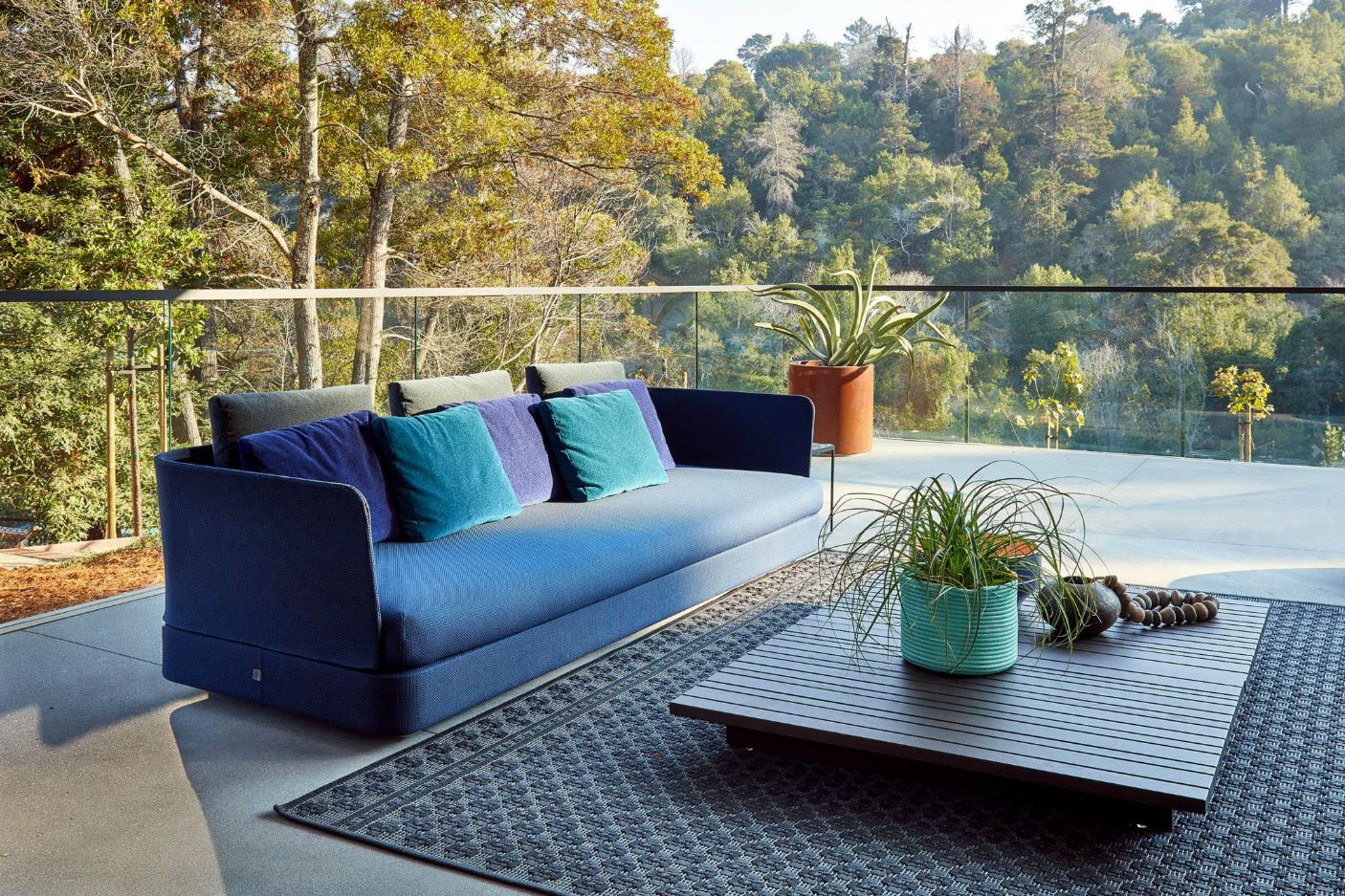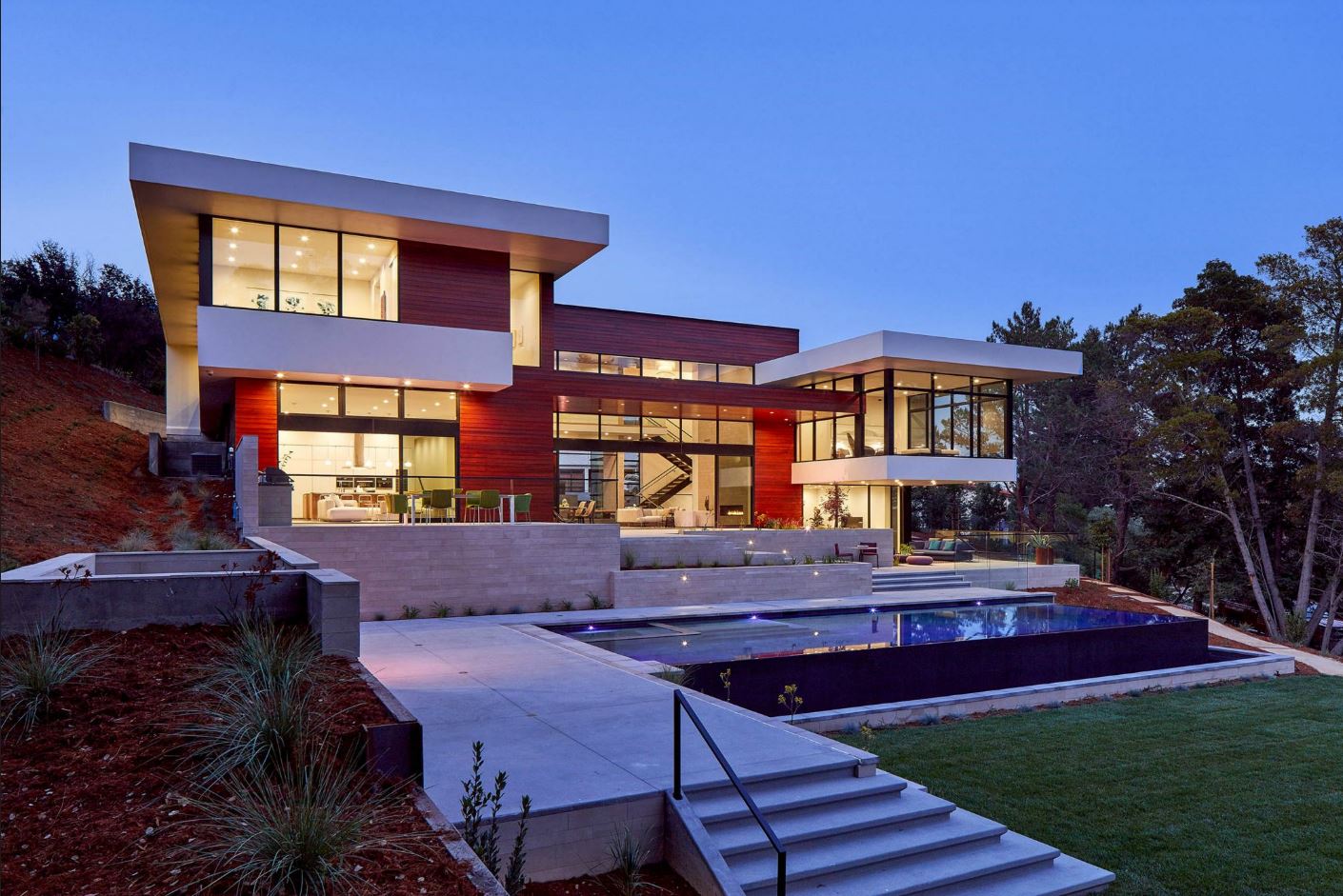 Cinnamon Ventures
Hillsborough, California
The design of 38 Cinnamon Court starts with a simple "U" shaped plan that orients a three-sided courtyard to the backyard – to the west. Volumetrically, however, the design is anything but simple. Located on a complex site with diagonal down-sloping topography, this two-story home has been designed to step with the land – creating 5 levels of living space.
Special features include a grand 22' high "great room", a beautiful wood-screened hallway that brings privacy to the bedroom wing while adding rhythm to the design, and a sculptural limestone-clad stair at the front of the home.
The most dynamic feature of the design, however is the upper level master bedroom. Located on the south side of the home, the bedroom actually floats above the terrace below as it dramatically cantilevers 18' toward the horizon to the west.