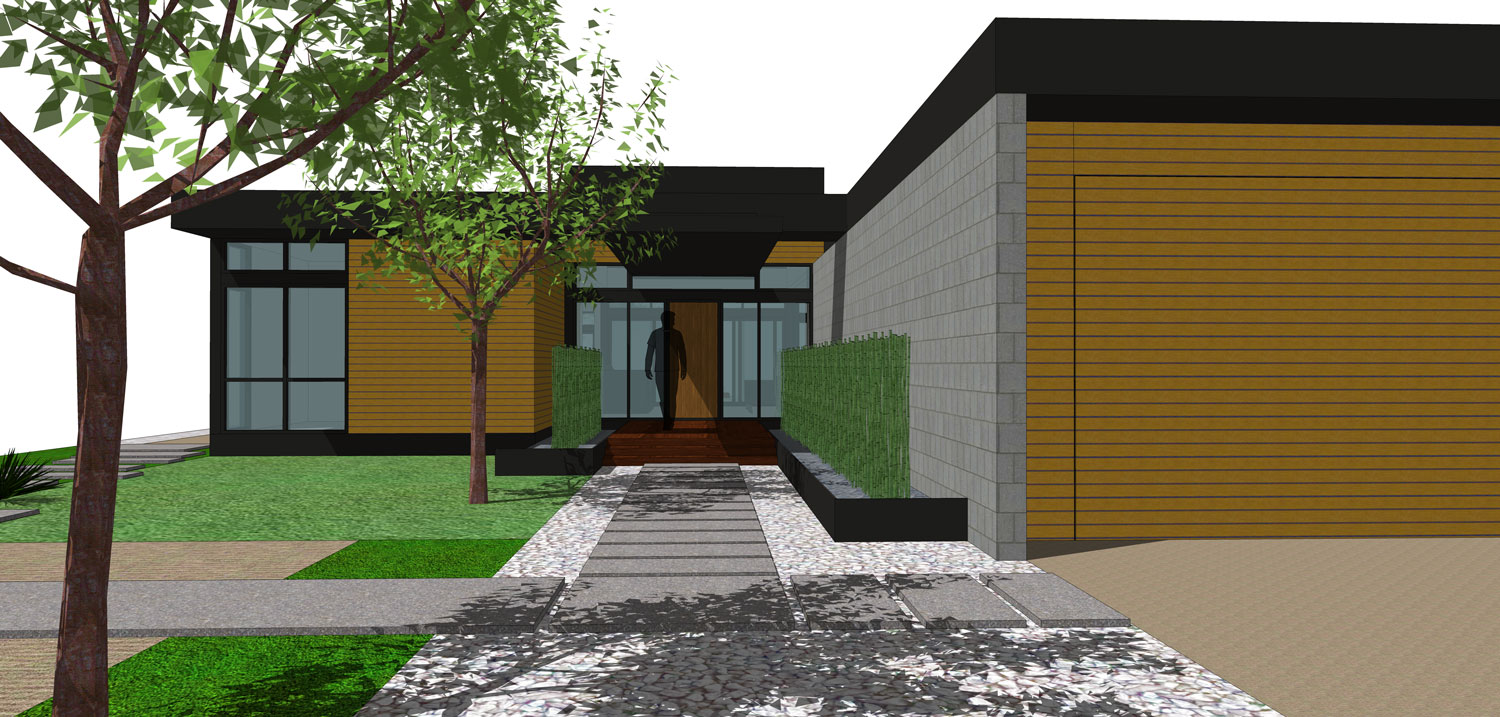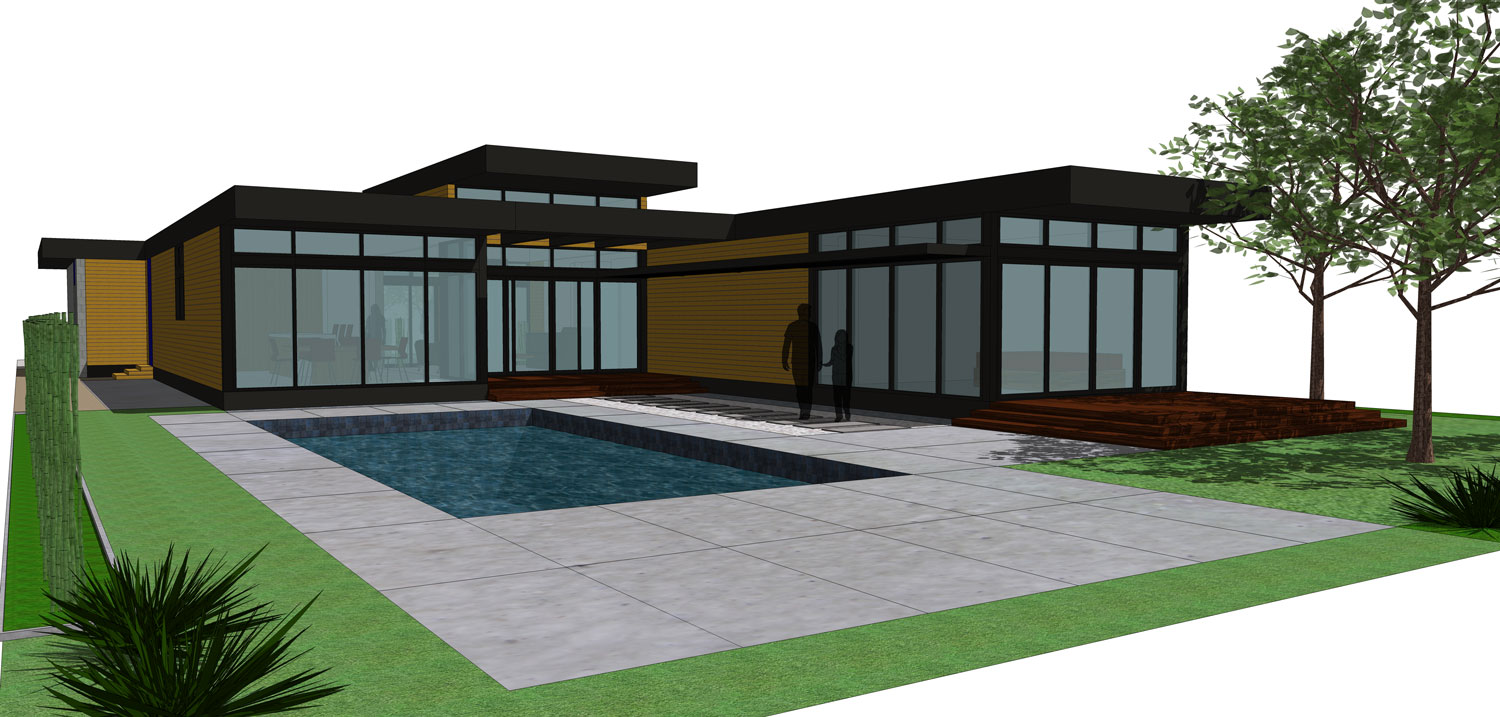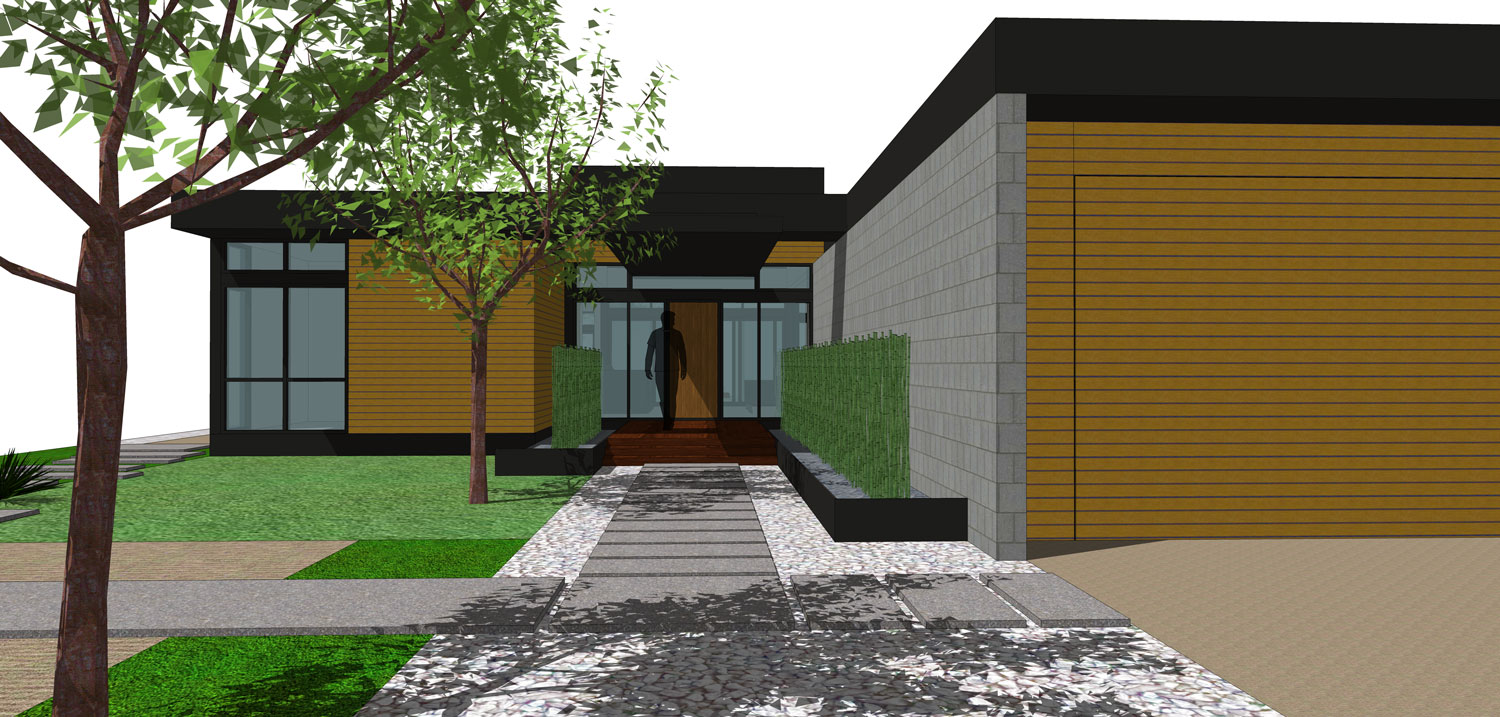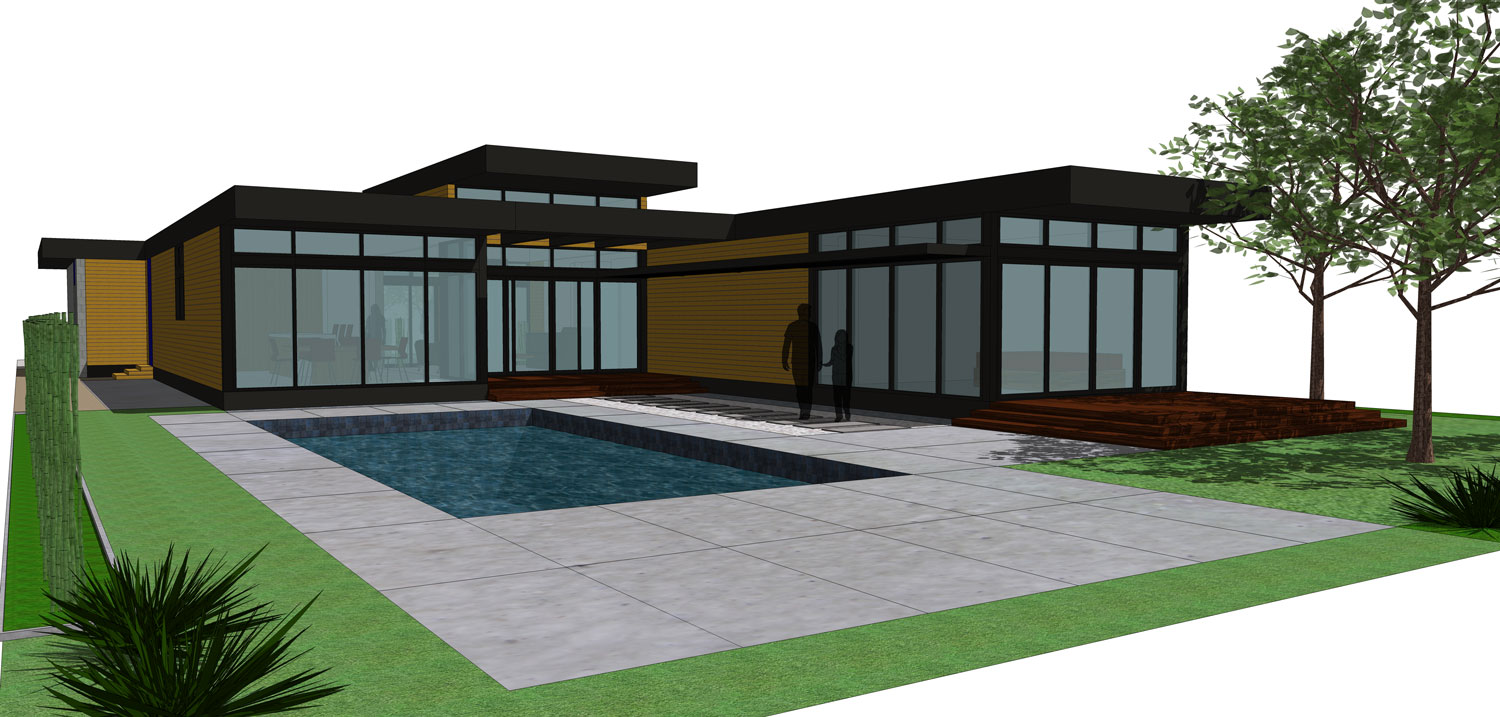 Alamo Residence
Alamo, California
Our clients had always dreamed of living in a new contemporary residence, but didn't have the financial means typically required to build a high-end custom home. The solution was to focus the design on the most important components of their program and to construct it as a modular home.
The process began by identifying a small, underutilized lot in an established suburban neighborhood. While more restrained than many of the stately homes on the block, the resulting residence is a custom design that is appropriate for the scale of the undersized lot and for the client's modest budget. The plan is a single-story, 2,200 square foot, 3-bedroom, 2-bath, residence featuring a dramatic clerestory ceiling over the central living space.
The home is a z-shaped design comprised of four separate modules, built off-site at a modular factory, then delivered and set side-by-side in a single day. The assembled structure forms a dramatic entry court where raised planters and a projecting roof are juxtaposed against the site-built garage wall. The vaulted, central living space is punctuated by a wall of glass, connecting the indoor and outdoor spaces and enlivening the space with a sense of openness.